Any home renovation can feel like a daunting process. When you start talking about the bathroom, which is a place that requires serenity while still being functional, it isn't always easy to find the balance between practical and luxurious.
You have millions of decisions to make, ranging from what grout to use to the mirror frame that looks best in that space.
Before you know it, the price tag can get to be pretty expensive. If you do a top-to-toe renovation, the final cost could be upwards of $20,000.
You'll spend the most on fixtures and plumbing, followed by surfaces and counters.
With these bathroom renovation ideas, you'll maximize the investment while minimizing your downtime.
1. Bathroom Lighting Requires a Lot of Planning
If you already have a bathroom with lots of natural light, you can use a couple of wall sconces for your fixtures and call it a day. Since this room is sometimes dark, small, and filled with mirrors, your light placement usually requires more thought.

The easiest way to create light is to have a diffusion fixture in the room's center. If you want inset downlights, you don't want to have them over a light-colored countertop because of the reflections.
2. Remember the Accessible Outlets
A bathroom renovation should consider the outlets first instead of last. Imagine a scenario where the receptacle is across the room, forcing you to run an extension cord so that you can see yourself in the mirror while using the hairdryer. You'll also need to have GFCI outlets installed to ensure that your power requirements are met safely.
Damp areas can make you prone to a potentially dangerous shock. GFCI technologies reduce the risk of that issue from happening.
3. Tile Doesn't Need to Be Complicated
You can find endless tile styles stacked at retail stores or offered by bathroom contractors. The truth here is that you only need to remember a few varieties.
The ones that work the best for flooring, showers, and walls are porcelain, cement, natural stone, glass, or subway ceramic tile. Once you start reviewing the choices in these categories, it's much easier to find the shape and color you prefer.
Please don't let grout be an afterthought with this decision. It seals out the water and dirt while compensating for the small size differences that happen with individual tiles. You can choose to have it stand out or blend in with the installation.
4. Don't Let the Toilet Dominate
The problem with small bathrooms is that the toilet tends to take up all your space. Although the entry-level models take a one-size-fits-all approach, you don't need to go in that direction.
A petite toilet works well when you don't have much room to manage. You can also try a wall-mounted version to save a few inches. If you want something more traditional, consider using more of a bowl than a freestanding unit with an extended size.
5. Storage Shouldn't Be an Afterthought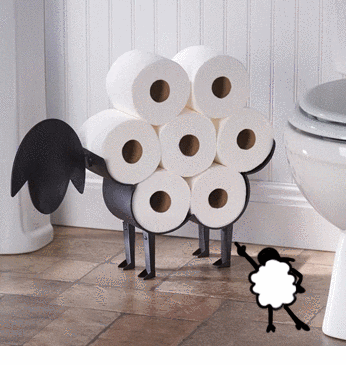 When push comes to shove, the best bathroom renovation ideas almost always involve more storage. Even small spaces or simple additions can make the room feel integrated instead of a hodge-podge of add-ons.
If you have some tall, shallow cabinets hidden in a stud bay, you can achieve a built-in look without much trouble. Shower recesses with integrated towel bars are another nice and affordable touch.
6. Consider Refinishing Work Instead
If you don't have the money to do a complete remodeling project, you might have some success doing some refinishing work. Tile can get redone with this methodology for under $1,000 in many homes, and you can swap a few basic fixtures to make a more significant impact in your space.
This option also works with some flooring and countertop choices found in today's bathrooms.
7. Get Rid of the Bathtub
If you're not using a bathtub that often or the area is too small to use it comfortably, a shower conversion might be an excellent investment to consider. You'll keep the existing footprint while updating the rest of the plumbing and walls to match your style. If your current pipes don't need much tweaking, you can usually get a custom feel without a significant expense when selecting this option.
When you consider these bathroom renovation ideas, you'll add more value to your home without spending tons of cash. The best way to proceed is through proactive design and planning, followed by intelligent shopping choices that let you get high-quality materials when they are on sale.