New York summers are often filled with sunshine, exploration opportunities, and temperatures that make you sweat. When you're inside on a hot day in Brooklyn, any room can feel like a personal sauna.
Instead of dealing with the heat, there is another solution. You can work with an experienced contractor to install air conditioning for your home or business.
Air conditioning units come in many different shapes and sizes today, so there is something for almost everyone. From window units to portables, let's work together to keep your Brooklyn home cool and comfortable throughout the summer months.
Here is what you'll want to consider when evaluating the AC installation cost in Brooklyn.
What Is the Cost of AC Installation in Brooklyn?
The cost of an air conditioning installation service in Brooklyn depends on the product you want for your home or commercial building.
If you only want a window unit securely fastened to your home, that cost is significantly different than what it would take to install a central air conditioning system.
Here is a quick overview of some expenses to consider with a central air conditioning system.
The average cost to install a central air conditioning unit is about $7,000 in 2022. This price has remained relatively stable since 2017, but recent inflation could cause that rate to go up 10% or more because of material and fuel costs.
Most Brooklyn homeowners have a cost range from about $4,700 to nearly $10,000 for their air conditioning installation needs. This service covers the average two- or three-bedroom home.
Those with smaller properties could pay as little as $1,600, while others might see an estimated $14,000 or more for their HVAC needs.
Costs are highly variable because of the size and design of each home or commercial property, the quality of the equipment selected, and how much labor is necessary to finish the work.
King Installation provides a thorough and accurate estimate to get the answers you need instead of dealing with even more questions. So, if you're ready to explore AC solutions, let's talk!
How to Save on AC Needs in Brooklyn
One of the best options for an economical central AC installation for Brooklyn homes and businesses is to use a split design.
Split central air conditioning systems in Brooklyn typically start around $2,000. However, the price can go as high as $4,200 (and sometimes more), depending on what features you need and the installation work required to set things up for the home.
A split system consists of an air handler, the condensing unit, and an evaporator coil.
The condensing unit is set outside the home, while the other two components come inside to provide cool air.
Another choice is a packaged central air system. It's similar to the split design, but everything is placed in a single package next to the home's foundation or roof. They're less efficient, so they are not as common for Brooklyn homeowners, but they are still reasonably priced in the $2,500 to $6,000 range.
A ductless split system might be an effective solution for your cooling requirements if you have an older home in Brooklyn. It is available in different sizes, allowing you to have multiple indoor units installed without needing ducts. Smaller homes may find it an affordable solution, but it could top $15,000 for larger ones.
What Is the Cheapest Solution for Air Conditioning in Brooklyn?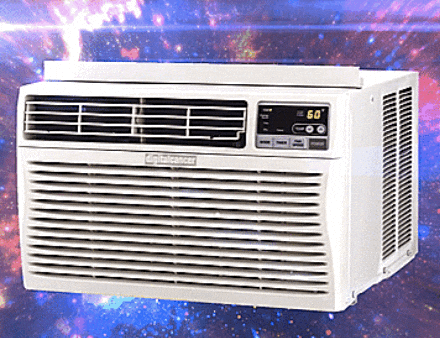 Portable air conditioners and window units are the cheapest options for those who need cooler air at home during a hot New York summer.
The advantage of using a portable AC unit is that a window mount isn't needed. You can have options that cool inside with or without venting. The price is typically between $200 to $750 for these products.
Window units are priced competitively with portable designs, but you have the window bracket issue to manage.
If the unit is on the ground floor or has an easily accessible space on a higher story, the costs are in the same $200 to $750 range. However, the price can rise by 30% or more when extra labor is involved.
Air conditioning during the summer is helpful because it lowers humidity in the home while keeping temperatures at a preferred level. So if you're trying to beat the Brooklyn heat this summer, reach out to give King Installation a call or contact us online so that we can get you a competitive estimate.