One of the fastest ways to add more charm, value, and style to your home is to install crown molding. Although it seems like a small touch in some ways, the added element makes a tremendous difference for the room.
When you install crown molding, you'll discover that the element works for almost any style. You could be in a Cape Cod, mid-century modern, or condo and love how this one item ties everything together.
Although there are many benefits to consider when installing crown molding, it isn't always an easy task to accomplish. Reaching out to a trusted contractor, handyman, or installation specialist will help you achieve the finish you want.
What Type of Crown Molding Should I Choose?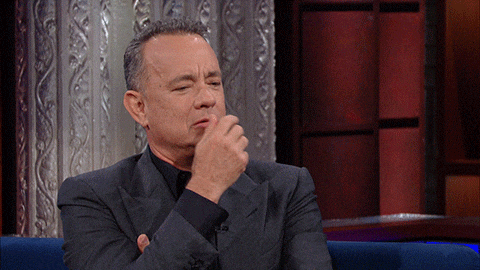 Although wood crown molding is the most common option you'll find in older homes, this addition is now made from several different materials.
You can select crown molding made from polystyrene, vinyl, MDF, composite, metal, or polyurethane.
If your current crown molding needs some help, a new coat of stain or paint can make it look incredible once again.
When you have crown molding in the bathroom, you'll want to use a mold-resistant product and coating to keep your maintenance costs low.
How to Install Crown Molding
Since crown molding can be an expensive addition to your home, the first step is to budget its cost. Although you can go room-by-room with your installation process, it's usually easier to take on the whole house, condo, or apartment with this chore at once.
If you decide to use MDF for your crown molding, it should not be installed in the bathroom or kitchen. The humidity found in those environments will cause it to warp eventually.
Once you have your crown molding, here are the steps to follow to have a productive installation experience.
1. Cut the corners of the crown molding appropriately. Since this piece sits at an angle to the ceiling and your wall corners, the best way to accomplish this step is to use a coped joint. If you end up having a gap once you get it on the wall, a little caulk can solve any visual issues.
2. Measure your wall so that you know where to cut the crown molding. It helps to mark the installation area to show where the bottom edge of the installation should eventually go.
3. Cut your first crown molding piece. The first one should be a straight line at 90 degrees. When you do it this way, you'll have both ends of the molding come into contact with the side walls.
4. After you've cut the first piece, the next one should be set to fit an inside corner. You'll need a miter saw or box for this step, with the edges pressed firmly against the table or construct to get a precise fit.
5. Think of your table as the ceiling. The molding is often upside down, which means the edge that comes against the vertical fence is the product's bottom.
6. Cut the molding at a 45-degree angle. You'll want to cut it in the correct direction based on where the installation will be on the wall. If you have an insider corner, the bottom should be longer than the top. When it's on the outside, it needs to get cut in reverse.
7. Cope the joint on your crown molding. You'll be scribing the end of one to face the other with this step. After creating a darkened line with a pencil, use a coping saw to get as close to the line as possible. It will be a delicate edge, so take your time. Taking away small pieces will make the joint easier to create.
8. Check the fit of your cut molding against a scrap piece of the same type to see if you have gaps that require trimming. The coping saw can cut away any high points you discover.
9. At this step, you're ready to attach the molding to the wall. When it is a long piece, another set of hands is useful. Push the product right into the corner, making the fit as tight as possible. Attach it to the wall using finishing nails or your preferred product. A caulk gun can cover joints when using a paintable product.
When your outside corners don't meet, you'll notice the problem immediately. Small mistakes can get covered with paint or caulk, but an imprecise cut must get repaired. Once you have the molding in place, you can add optional corner blocks for another visual element.