When the holiday bonuses and gift certificates come your way during the holiday season, you have the perfect time to consider some home remodeling projects.
Even when you're on a tight budget, a little extra cash can help you add some equity to your home. It's also a great time to start tackling those to-do-list projects that tend to pile up throughout the year.
Here are some ideas for you to consider if your home could benefit from an update right now.
Top Home Improvement Ideas That Don't Cost a Lot
1. Add some crown molding to your favorite room.
This asset delivers more value and charm to a home, especially when found in each room. Unfortunately, it can also be a frustrating DIY project when you can't get the miter angle right for the corners.
If you want to add this element without an extensive cost, consider using lightweight polyfoam coated in plaster instead of wood. Then, you attach it with a joint compound, eliminating the tricky angles and ragged joints.
2. Improve your stairs.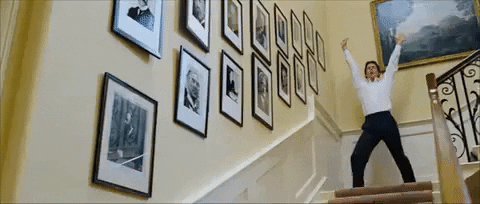 Hardwood stairs tend to be slick. So instead of putting carpet on them, you could add a runner or semi-permanent treads to prevent falls. Off-the-shelf runner rugs are remarkably affordable, and it usually takes two or three to create a beautiful new look for your home.
Most treads install with simple tacks or adhesive.
3. Add shutters to your interior windows.
The benefits of natural light are numerous, but we also know how frustrating the sun's glare can be when you need to stare right into it. So when you install shutters inside, you'll get a privacy option that still delivers enough brightness that you can turn off the lights.
Although several materials are available for this home improvement idea, swinging wood shutters tend to be the most beautiful. If you can't afford that material, consider getting high-quality plastic that simulates wood to save a little.
4. Give your cabinets a new finish.
Today, most kitchens have a dark finish because that was the trend ten years ago. That made them easier to maintain because dirt and grease weren't readily seen, but it also sucked the life right out of that space.
Instead of replacing your cabinets, consider giving them a good cleaning. After that step, try painting them a brighter color. Although you don't need to make a drastic change, anything with pastel hues will change the entire feeling of the room.
5. Divide your perennials more often.
Rather than spending a small fortune on your landscaping needs, consider using the assets you already have on your property. For example, many perennials need to be divided every three years to avoid drastically clumping together. When you take this step, you'll invigorate growth while getting more color to spread out around your property.
Most perennials need you to split them apart before the fall frost. You'll need to dig them up to finish this work, but it'll be worth the effort when you see the beautiful blooms the following year.
6. Re-caulk your bathrooms.
The aging caulk looks hideous. It starts by giving you a brown tinge along each edge. Then, the smooth surface starts cracking, opening the door for mold and mildew development. You can even have water start seeping through to turn the framing and wallboard behind the tub into a mushy pile of goo.
The right way to do this is to scrape the old stuff out before applying a new bead. Then, if you add a new layer instead, the job gets done faster – but you'll be doing it again next year.
7. Revive your deck.
When you have a natural wood deck to use at home, the gray patina it gets when aging doesn't always fit in with the rest of your décor. You might even see leaf stains, algae growth, and mold forming on the rails and boards.
You can bring this asset back to life by giving it a thorough cleaning with a pressure washer. You'll want to be careful if doing this work yourself because different water speeds can create unwanted lines on the wood. After you've removed the unwanted color, give the wood some weatherproofing support or a semitransparent stain to maintain its new color.
If your budget is $100 or less, you can purchase a couple of cans of paint to give one of your rooms some new life. It is that simple to update your home, even if you don't have a lot to spend on it!