A home renovation project often needs the help of a carpenter. This essential craft ensures that even minor home renovation projects can be completed successfully.
A carpenter typically works with wood materials to repair, make, cut, and shape items as part of the construction process.
Although it might be tempting to hire someone who offers the lowest price, most people typically get what they pay for when taking this route—shoddy craftsmanship results in higher repair costs down the line.
If you want to avoid a potential catastrophe, hire a professional with verified skills and experience.
Ways to Find a Great Carpenter in Brooklyn
Surprisingly, searching on Google is one of the best ways to locate the professional you need for a carpentry project. Once you start contacting professionals about the project, you will receive estimates based on your requirements.
Here are other points to consider when looking for a professional carpenter in NYC for your next project.
1. Ask About the Offered Services
Different types of carpentry are available, so it's essential to hire someone who does the work you need to be completed. For example, rough carpenters specialize in basic framework, ensuring foundations are square and plumb. If you need to do finishing work, hire someone with that specialty. Others make cabinets, install stairs, and do specific tasks.
2. Review the Guarantees
The best carpenters guarantee the materials used for the project and the craftsmanship offered during the work. They should vouch for the quality you receive for the investment.
Ideally, the carpenter you hire should have liability insurance if they work as a sole proprietor or a single-person LLC. There should also be worker's compensation insurance certificates for you to review, ensuring you're not liable if the individual experiences a work-related injury.
There should be a surety bond or some other form of credit guarantee to ensure you have additional protections if the quality of the work isn't up to the expectations or terms of the contract.
3. Licensure
It can be a significant risk that you assume when hiring carpenters who operate without a license. Each state has specific criteria for these professionals to meet before they receive permission to work legally.
The requirements in New York are the following.
Trainees must be at least 17 years old.
Have a high school diploma or GED.
Obtain a contracting license as required by the state, county, or city where you operate.
Ensure you are authorized to conduct business, including collecting sales tax, when required.
The United Brotherhood of Carpenters and Joiners of America uses the same standards for all 50 states when testing journeymen.
4. Review the Training
Although a specific college degree isn't required for someone to become a carpenter, most people who work in this profession learn the trade by completing an apprenticeship. Several learning environments provide this experience, from carpentry schools to shop classes to union-backed jobs.
Once a carpenter completes the apprenticeship, they become a journeyman. Testing is required to obtain this status.
A master carpenter has worked for several years as a journeyman, proving they have the expertise and skills required to complete each task.
5. Read the Reviews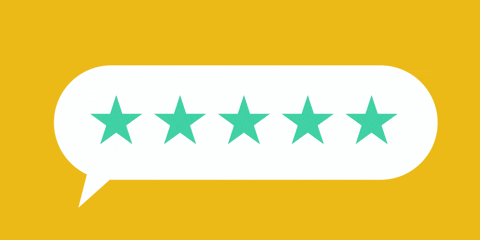 Take some time to visit sites like Angi and Yelp to read the reviews a carpenter or contracting business receives from their clients. It helps to ask friends, family, and neighbors for recommendations if they've had similar work completed. After you've found a few possibilities, it helps to review the licensing information and conduct an interview to see if they'll be the right fit for your needs.
When interviewing a carpenter or contractor, it helps to ask questions like these to know what to expect.
Is it possible to get an estimate in writing for the carpentry work?
Are your rates hourly, or do you charge by the job?
Can you talk to me about previous experiences you've had with this kind of work?
What are the payment expectations you have from me?
Once you've hired a carpenter, it is essential to review their work. That doesn't mean you need to take carpentry classes, but you should check up on them to see if they're doing what they told you they'd do.
At King Installation, we have the verifiable experience and expertise you can trust for your next project. Reach out today to request a free estimate, or go through these steps to see if we're the right fit for you.