Have you ever heard of the hygge concept?
This Danish approach to renovating different areas of a home involves creating comfort and warmth in places where it doesn't currently exist.
When you own a house, it's relatively easy to work on hygge concepts. If you live in an apartment, the chore becomes a bit more difficult.
Before diving into your next apartment renovation, you'll want to review your lease terms thoroughly. Even if a project seems appropriate, it's always better to ask your property manager or landlord first. If you get pre-approval for the updates, an unpleasant surprise won't be waiting when moving out.
What Are the Best Apartment Renovation Ideas to Tackle This Year?
If you're ready to create some fun, warm, and interesting areas in your apartment, these projects are the ones you'll want to try this year.
1. Add some color to your life.
Apartments are famous for having beige or white walls. Adding bursts of color throughout each room can add new life to each area. Most landlords approve specific paint tones. You might have the option to use whatever hue you prefer on the condition that you restore the property to its original state before leaving.
2. Use temporary wallpaper to add shapes and patterns.
Wallpaper is coming back in style with fierce aggressiveness. You can see it getting added to bathrooms, bedrooms, and even kitchens. Since you're living the apartment life, choose a temporary product that peels and sticks to various surfaces. When you're ready to move out, you can just remove the item on your way out the door without any adhesive or commitment.
3. Add shelving to spruce up your apartment.
Shelves are the perfect spot for adding all your favorite keepsakes. You can display colorful plates, travel souvenirs, or show off some artwork. When you grab the shelf you like, consider adding some peel-and-stick paper to it for an enhanced look. Most apartments don't have shelving, so considering installing your own while following the rules for putting screws into the walls.
4. Update the hardware.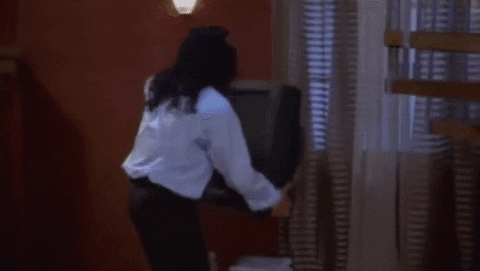 You can quickly change the look of an entire room by swapping out the old hardware for something new. This option works well for your bathroom and kitchen, but it can also apply to the bedroom with your dressers and drawers. Try adding some unique or colorful options for the handles and pulls. When it is time to leave, you can always switch the old hardware back into place to avoid a conflict with the property manager or landlord later.
5. Add more storage to your apartment.
This tip is where hygge shines as a concept when renovating an apartment. When you add storage options, you can open the space to bring it to life. Numerous choices are available here, ranging from oversized baskets to rolling carts. If you transform a corner with some bins, racks, and shelves, you'll create a place that feels comfortable while reducing the visual clutter that can lead to higher stress levels.
6. Enhance your bathroom mirror.
The pre-installed mirrors that come in the typical apartment leave a lot to be desired. Instead of settling for the standard fare, you can add some decorative trim around it that won't collect mildew, soap scum, or mold. Another trick with mirrors is to set one up across from a window to capture more light and scatter it throughout the space.
7. Change the showerhead.
You can give your bathroom an upgrade without spending a lot to get the job done. Swapping out the old showerhead for a new one can deliver a relaxing experience, save water, and reduce your cleaning time. When it is time to move out, you can always change out the new one for the old one and take your bathroom experience to your next home.
8. Add an appliance.
Most leases won't let you upgrade or replace the appliances in your apartment. Some landlords will approve this change on the condition that you leave the item behind when moving out. If you don't want to lose this investment, consider adding a small wine cooler or refrigerator to expand your overall comfort. Another great choice is a chest freezer for storing more supplies.
These popular apartment renovation ideas don't cost a lot, embrace hygge, and make space feel like home. If you need help installing shelves, artwork, or more, our team can deliver the results you want for an affordable price!
Let us know how we can help today!