Appliance installation services might seem as if it is a DIY job. It may be for some experienced homeowners and renters in the Brooklyn area. Taking the do-it-yourself approach can also lead to specific safety hazards that could create significant problems.
Installing an appliance requires a significant physical effort. Some items may need to go through a specific process to meet the city's building code expectations. If you get things wrong with the DIY approach, you might need to start over – and the manufacturer might void your warranty.
Hiring a qualified appliance installer in Brooklyn is an affordable way to ensure a safe installation. This investment also comes with several advantages worth considering.
Benefits of Choosing a Professional Appliance Installation
1. You receive appliance delivery.
When you choose a professional appliance installation service, the delivery process is much easier to manage. Once you select the appropriate addition for your home, our team works to hook up and install your item so that it meets or exceeds NYC standards. That means you can have your item working right away – although some appliances (like refrigerators) need 2-3 days before reaching full functionality.
2. It protects your home from damage.
All appliances are cumbersome, and most of them are quite heavy. Trying to handle these issues on your own increases the risk of damage to your home. Professional appliance installation assures that you won't get scratched floors, gouged walls, or dinged countertops. In the unlikely event that something does happen, we make it right.
3. Professional installation maximizes appliance performance.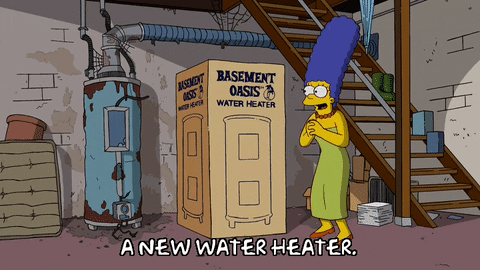 Our appliance installers in Brooklyn ensure that your newly-installed product runs at its peak performance levels immediately. Our team knows how each unit should perform, the adjustments to make, and what it takes to achieve the best results. Each well-vetted technician has the experience to work with all major domestic and foreign brands, gas and electric so that you can enjoy this investment in your home immediately.
4. You can handle multiple installations with one call.
When you have a complete kitchen remodel or new construction project in Brooklyn, multiple appliance installations may be necessary. Instead of trying to manage each one independently, our team can take care of the entire project with one call. We handle ovens, dishwashers, garbage disposals, refrigerators, and much more. Although the kitchen tends to be the most common installation area, we can work in any room that meets the criteria for your new equipment.
5. Safety best practices are always implemented.
Professional appliance installation in Brooklyn always follows the most modern safety practices. Our technicians treat your home as if it were their own, picking up whatever mess may happen during the work. We also follow all of today's post-COVID best practices to ensure your health and wellness. No matter how big or small the job may be, each project gets treated with the same respect.
How to Install An Appliance Safely
Hiring professional appliance installation specialists can ease your mind because you have confidence in knowing that the job is done correctly.
If you decide to proceed with a DIY installation, the first step of that process is to measure your space. Most dishwashers and refrigerators are more substantial than previous models, adding several inches to the unit's height or width. It also helps to measure the entryways of your home, kitchen, and any rooms between those two points.
Check the wattage of the appliance before you complete the installation process. Most kitchen products don't need a new circuit because of new energy efficiency technologies. Still, it may be necessary for older items.
Keep the door swing clearance in mind as you get to work. The appliance should comfortably open without obstruction. If you install a refrigerator, that means at least a 135-degree angle is needed for clearance. Then remember to keep things level as you proceed through the installation steps.
Gas appliances are particularly tricky. You have the electrical connections and the pipeline to manage with some units. Once you get the item connected, especially ovens and dryers, use the bubble test to see if it is safe. Apply dish soap to the joints and connections – if a bubble forms, you have a leak to fix.
Are You Ready for Appliance Installation in Brooklyn?
Professional appliance installation services in Brooklyn can handle today's smart products and yesterday's traditional approach to home management. Let our team create an affordable solution that ensures your home remains safe, and the unit is usable!
Contact us today for a no-obligation conversation regarding your needs.