Contractors are anyone or a company that agrees to fulfill a contract's demands.
It is essential to distinguish independent contractors from general contractors (GCs) when considering the service fee. Hiring someone to mow your lawn is a different process than having a home construction or remodeling project completed.
The general contractor is typically the individual in charge of the project. Several specialists may be necessary to complete the work, ranging from new flooring to toilet installation. The coordination of this work is a specific job that comes with a fee in NY.
Most general contractors try to earn a 30% profit on the bids they submit. You should see a cost of 20% or less of your total construction on smaller projects. Although some may charge an hourly rate or add more fees to the final expense, that accounting method is not considered a best practice in the industry.
What to Expect with General Contractor Pricing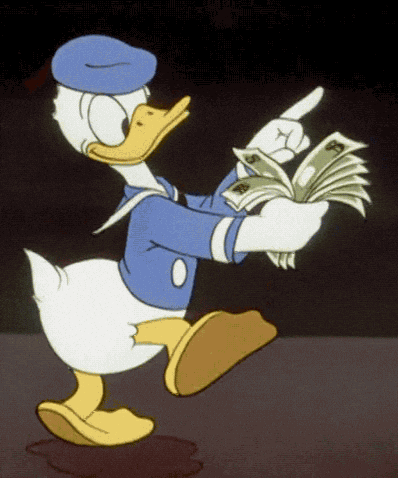 General contractors use a standard markup on materials and services to cover several different needs on a project. 
They are responsible for providing general liability and other insurance needs in NY. There are workers' compensation issues and employee salaries to pay. Overhead, operations, and taxes also get put into that mix.
When you receive a bid for your project, these expenses should get outlined in detail for your review. That way, if you receive a wide range of costs, you can see why one contractor charges significantly different rates than the others.
If you have a commercial project to complete, the fees from a general contractor can be higher. Permits, equipment, labor, and insurance differences all contribute to the final estimate. When those factors are not significantly different, the GC should provide a competitive bid.
How Do Contractors Get Paid?
General contractors charge a percentage of the project cost to earn their profit. This fee gets applied to the supplies, labor, materials, and similar needs to deliver a successful outcome.
Most GCs outline a payment plan based on a work schedule for your residential or commercial needs. You may get a request for a down payment on the amount to get things started, with the balance of what is owed due upon delivery.
When you have a large project to complete, several different payments may be necessary as the general contractor reaches specific milestones. When the final work is finished, you'll be square with the GC.
What you should avoid are GCs who request payment for the entire project upfront. Although independent contractors can do so because of the scale of their work, putting up tens or hundreds of thousands of dollars in advance comes with significant risks that only you face.
Anyone expecting you to pay the total cost of a project before work begins is a general contractor to avoid.
General Cost Breakdown for Renovation Projects
Once you have an idea of what GCs charge as fees for services, understanding the total expense for your project in NYC or elsewhere in the state is helpful for budgeting purposes.
It is crucial to remember that every project is unique. Whether you have new construction, a full remodel, or a room to repair, the costs can vary. The following figures should only be considered a baseline.
Home renovations, including the gut, remodels with stock materials, are typical $200 per square foot or less.
If you remodel a dry space, costs could be as low as $30 per square foot if you're only making cosmetic changes.
Bathrooms, kitchens, and wet areas may be up to $400 per square foot.
Adding customization to any project adds about 30% to the cost of the project.
Structural repairs can be up to $300 per square foot.
Plumbing permits in NYC can be as high as $5,000, with electrical ones priced at $900.
If an asbestos inspection is necessary, the cost is typically between $500 to $1,000.
The estimated costs listed above include the basic demolition, framing repairs or additions, insulation, and drywall. Outlet and switch wiring, plumbing, HVAC needs, and all visible materials are also in that expense.
You'll receive builder's grade materials at this price point. If you want detailed customization, higher costs will be in the bid – and you'll pay more for your homeowners' or renter's insurance.
Understanding what GC fees to pay with your project ensures you receive a fair estimate. Contact our team today to discuss your project, and we'll happily schedule a no-obligation consultation to discuss pricing and more.